THE VISION PROJECT
What is your Life Vision?
Jim Rohn - Planting Seeds Principle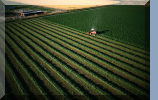 "What we so is what we reap"- a principle coming from Jim Rohn, who states that you work for your ways but are also planning,
(or planting) for the future. Click on the lesson to learn more.