Click on a box to order-Coming Soon
THE VISION PROJECT
What is your Life Vision?
2. Vision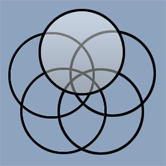 What is our personal vision, our vision for our career, for our business, for our marriage, for our children?

Did you know there was
a science behind really discovering our vision?
Do you know how powerful it is to relationships, careers, businesses when we
help someone else discover their vision?
The Vision Project
helps us to:
1. Discover our own personal vision.
2. Help others around us to discover their vision.
3. Assist us to connect our visions together.
4. Assist individuals, companies and organizations to determine the specific actions required to achieve our Life Vision i.e. our full potential in every area of our life.
5. Equips us with the knowledge, tools, systems, processes, coaching, and networks to achieve our full potential.
By joining a master
mind group we're able
to connect with other like minded individuals who share similar passions
to change the world in which we live.