Package Deals

Personality Masteries
Learn to identify someone's personality in 15 seconds through just a couple of questions

Sales Success
14 Week course which covers in depth all six levels within the 5/30 Grid

Individual Lessons

Level 1: Ask Key Questions
Have you ever invested a lot of time, money and effort into generating leads and then not converted a lead into a sale?

The Art Of Asking Questions
21 Tips from FranklinCovey on the Art of Asking Powerful Questions.


---------------------------------------

Free Resources - Click Here for Free Lesson

3 Generations Of Boersma Women
Would you like to make more profitable/powerful phone calls?


Do you know that some professionals/business have built such an amazing referral system that they get all their business as a result of referrals?


Drilling Deep Into Lvl 3 ?'s
Once we have Level 1 and Level 2 Questions down we start to move into Level 3 Questions.


Be Prepared For Every Mastermind/Group Coaching Call
Are you a part of a mastermind group and/or a group coaching call?


Ask Key Questions
Sponsored By: Page Path
Scripting for asking level questions will help us to draw people in to talk with us.



Promotion Ask Key Questions





The Golden Triangle
The cornerstone systems to the 5/30 Grid are covered in detailed with this amazing workbook.

THE VISION PROJECT
What is your Life Vision?
3. Process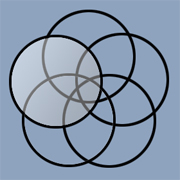 [Box 4] Ask Key Questions - 4 Levels of Questions

Total Minutes

30

Minutes

3

11

16

30

Level of Questions

Introduction

Level 1

Level 2

Level 3

Level 4

Overall Objective

Set up to questions and the sale

Get them interested in you

Determine if they qualify to work with you

Through questions build a bridge between their biggest challenge and your solution.

Usually applied with the amiable and analytical personality types to build relationships and trust through data/information and taking time.

Types of Questions

Standard B2B Questions

Customized questions to achieve very specific goals

Questions which help the prospect to best understand that your solution is the best one for them.

Questions and discussion which build connection/relationships (Amiable) and covers all the important data to build trust with the analytical.

Questions
ANSWERS

What about personality types? How does that affect the questions / approach?

We can use the same questions in most situations, but will ask the question in a different way. Our voice - tone - pitch - speed - words we use would change depending on the personality type of individual we are selling to.