THE VISION PROJECT
What is your Life Vision?
3. Process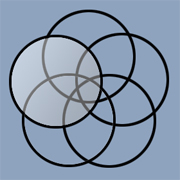 Writing Copy Via Personalities
This twelve week course will assist us not only in learning how to write amazing marketing copy based on the differences in people's personalities but will also help us to deeply understand what motivates people at the core level.

Change the way you look at marketing. As a result of integrating the seven levels of marketing from The 5/30 Grid + Personality Masteries + Natural Laws we will learn how to generate more and better leads.

Learn how to build better, stronger and more profitable databases as a result of better understanding personality types. Learn how different personality types like to be written to and connected with. When we learn to group people together and measure results based on Personality Masteries we will take our marketing efforts to a whole new level of "Dollar Results Marketing."

Very affordable course. Easy to go through the seven online lessons and save 50%, over $280 by ordering as a package course.