THE VISION PROJECT
What is your Life Vision?
Integrity Leadership
and
"The Undercover Integrity Project"

Integrity Leadership and
"The Undercover Integrity Project"

Integrity Leadership

Low sales? Low moral? Weak work ethic? Conflict?
Lack of follow through? High turn over?

Is something missingin your company . . . but you're not sure what ? Are sales low, Is employee morale low or doesn't the team just seem to be working well together? Are you and others short on time? Are there challenges with follow through?

Often, we in leadership deal with the symptom NOT THE CORE. This course is all about getting to the CORE of the issues. If we address the symptom . . . it is guaranteed to come back in the same or some other form. If we deal with the core, we fix things at the deepest level and what will amaze us, is that fixing the core will actually fix many things we never even imagined were connected to that issue.

Deep Truth is the secret to Integrity Leadership. If we do not understand the Truth we are enslaved by something. "The Truth Will Set Us Free."

If we have ever said we were going to do something and we didn't do it, we lack some level of integrity.

If we are late to meetings, if we don't not follow through and do what we say we are going to do, we lack integrity.

If we see how we can help someone, but fear sharing the truth with them, and then do not share, we lack integrity.

Integrity Leadership
Are you seeking to take your company / organization to a whole new level of success? Are you seeking deeper understanding as to why you feel stuck or what the core reason some challenges / problems just are not getting fixed? Individuals how have gone through "Integrity Leadership" training, mentoring and mastermind groups have found that the solution is often not so obvious but once identified produces amazing results in many areas of the team.

"NEW . . . training, mentoring, and mastermind material are being developed. If you would like to participate in the pilot testing for these powerful training, tools and system please call toll free 888.230.2300 "
Back to Other Resources - Monthly Topics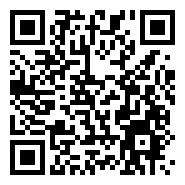 Month - Week - Day - Click Here to Login