White Papers
Thought leaders, business owners and those who have vast experiences in many of the challenges that business owners face have invested their time and expertise in providing insights, experience and tips into helping other business owners solve their biggest challenges / problems.

Strategy Session
With all that is on the plate of a business owner, knowing what to talk about, what to highlight, where to even focus on finding a solution can be overwhelming. This short session will help to do that.

DNA for PEOPLE


Do you ever scratch your head on why people think and do what they do? Numerous videos in this area will help you to understand yourself and others around you in a very different way.

DNA for BUSINESS



Download the actual grid, lessons, white papers, tools, systems, models, a 110+ page detailed workbook on the Golden Triangle and a whole lot more.
The Secret About Time


Would you like an extra 20 hours of free time every week? This video series will provide you with those secrets. Guaranteed, it will help you to see time in very different way.
DNA for LIFE
Learn how to see success beyond our wildest dreams. Those who are rich (in every area of their life) are rich because they know and follow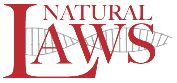 the natural laws to success. Success is really the science and the Natural Laws help us to understand that science in a very exciting way.